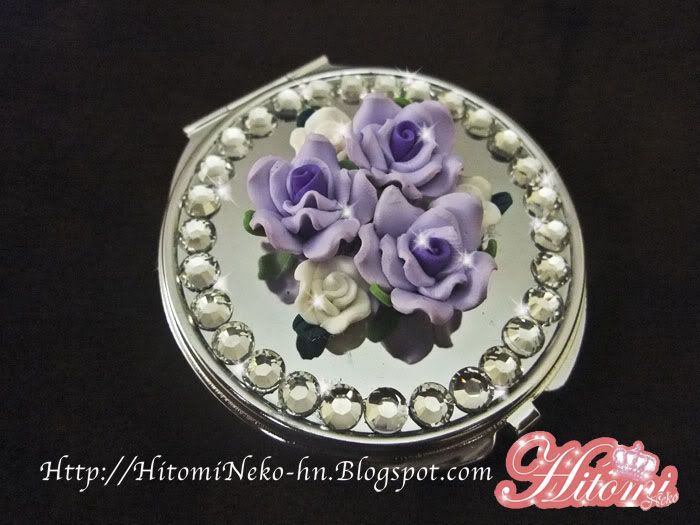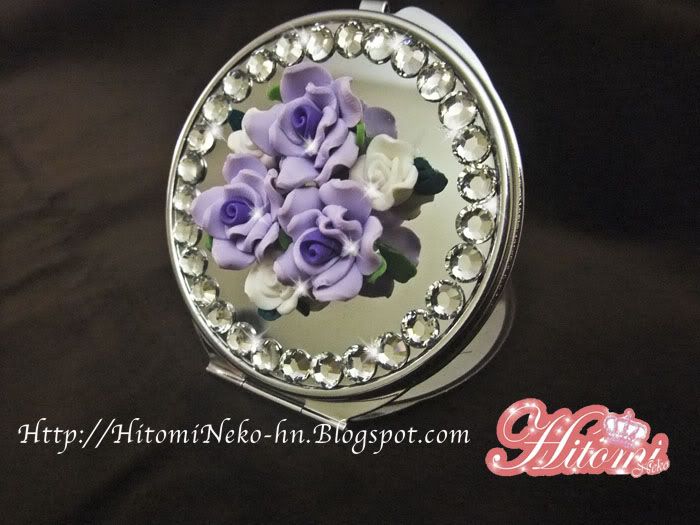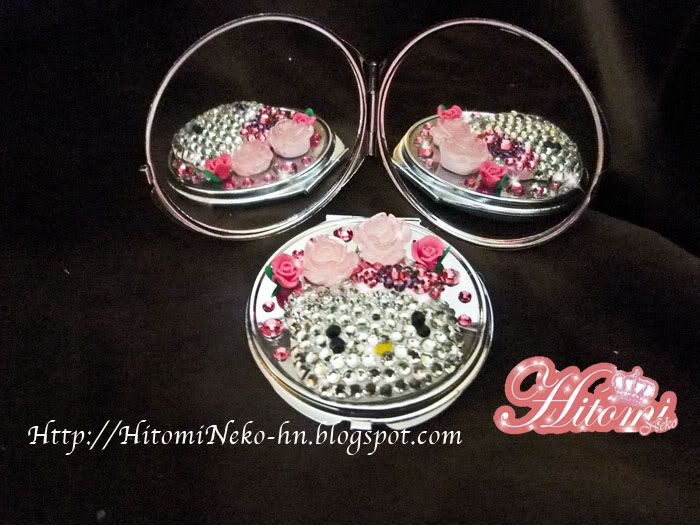 Sample of what mirrors look like inside.
***Custom Wedding style ~ Perfect for your everyday use! ***
Size: Vertical: 3 inches horizontal: 2 and 3/4 inches.
**Please do not copy or claim photo/work as yours**
Custom Designed and Handmade by me!
Perfect Gift for Wedding, Birthday, Anniversaries, Mother's Day, Graduation, ... etc.
Easy to carry in your pocket, makeup bag, or purse.
Mirror is in steel, unlike many cheap plastic mirrors, this one will last for a life time of use with proper care!
Perfect handheld mirror, compact and can fit in most makeup purse. One regular mirror and one magnify mirror inside. The magnify mirror is more obvious in person than the photo presented.
To Make an order, multiple order, International shipping or custom design please contact me at Hitomikat@gmail.com
Leave a comment to show that you care!